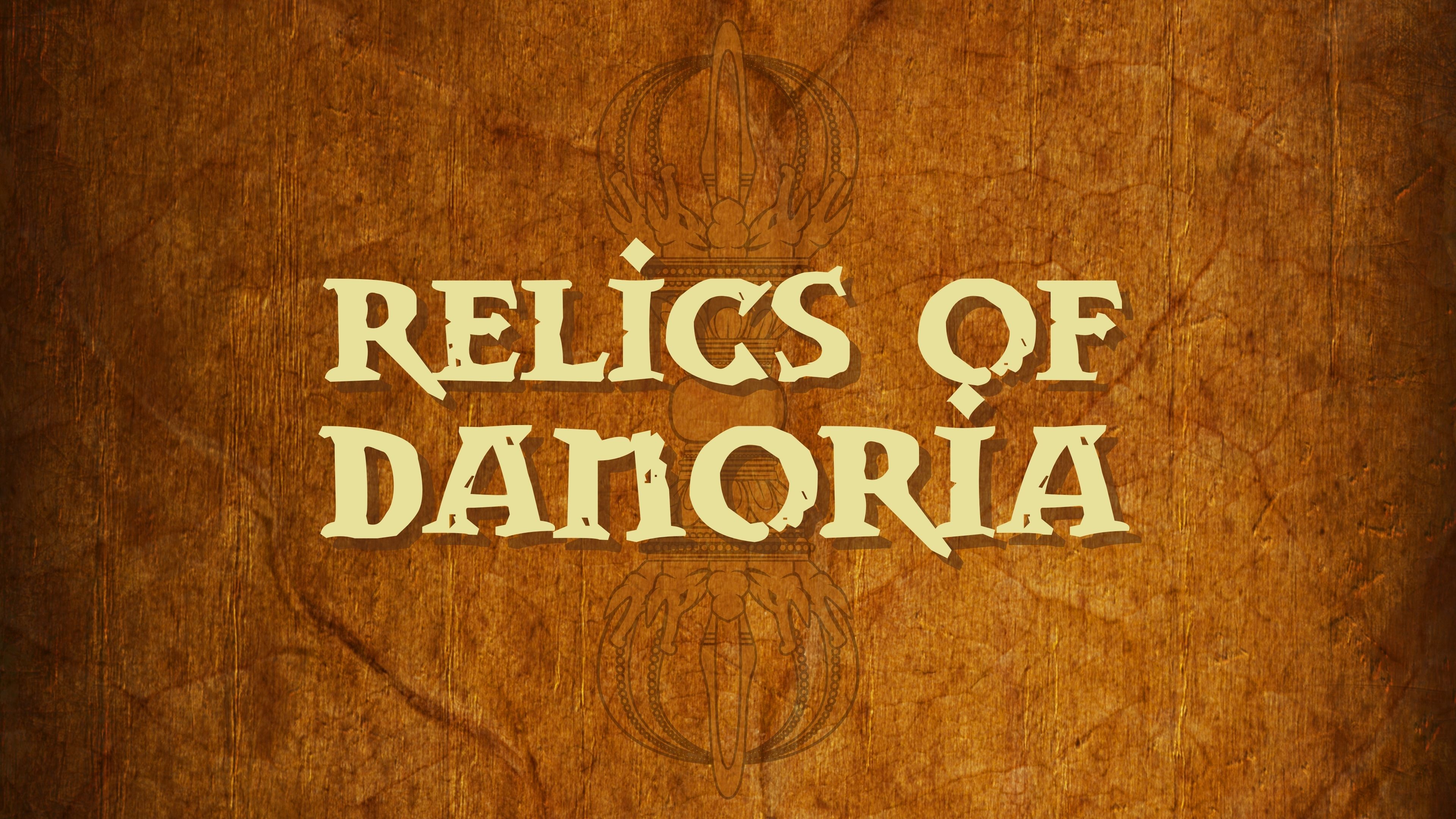 Relics of Danoria
After the fall of Queen Nahlet, the Just, Danoria was seized by Korlax, the Crimson Wizard. You are The Prestige, the remaining heroes of the fallen kingdom, that swore an oath to retrieve the Lost Relics and restore peace and prosperity to the Danorian.

WHAT IS THIS GAME?
Relics of Danoria is a two-page fantasy adventure game that will have you explore a whimsical world and face dangers in search of the Lost Relics.
This is the first Push-powered game published using the Push SRD.
Your purchase includes a coupon to get the Premium kit of the SRD for free!

HIGHLIGHTS
A single mechanic to solve all your conflicts
GMless play: share the narrative with your friends, or play it solo!
Quest-oriented design: the setting is an adventure!
Pick-up-and-play: zero prep, just sit at the table and the mechanics will push the story forward with you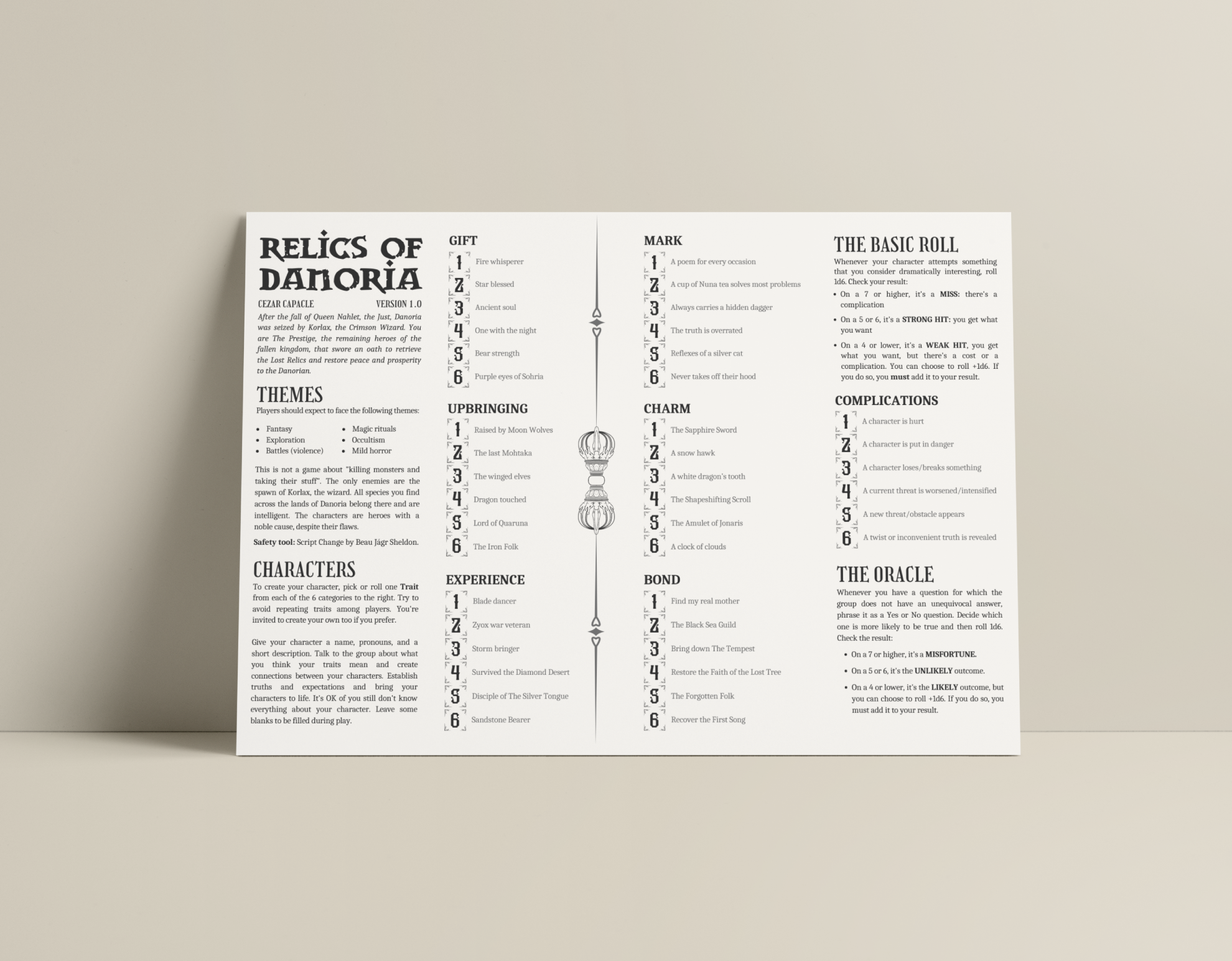 YOUR PURCHASE INCLUDES
Two-page version of the game. You can print it front and back on a single sheet of paper and you're ready to go!
Custom character sheet
Booklet version of the game
At-cost coupon for the print-on-demand version of the booklet version
The original file of the game for you to use as a template
Promo code to get the Premium Kit of the Push SRD for free
French version of the game, thanks to Nicolas "Gulix" Ronvel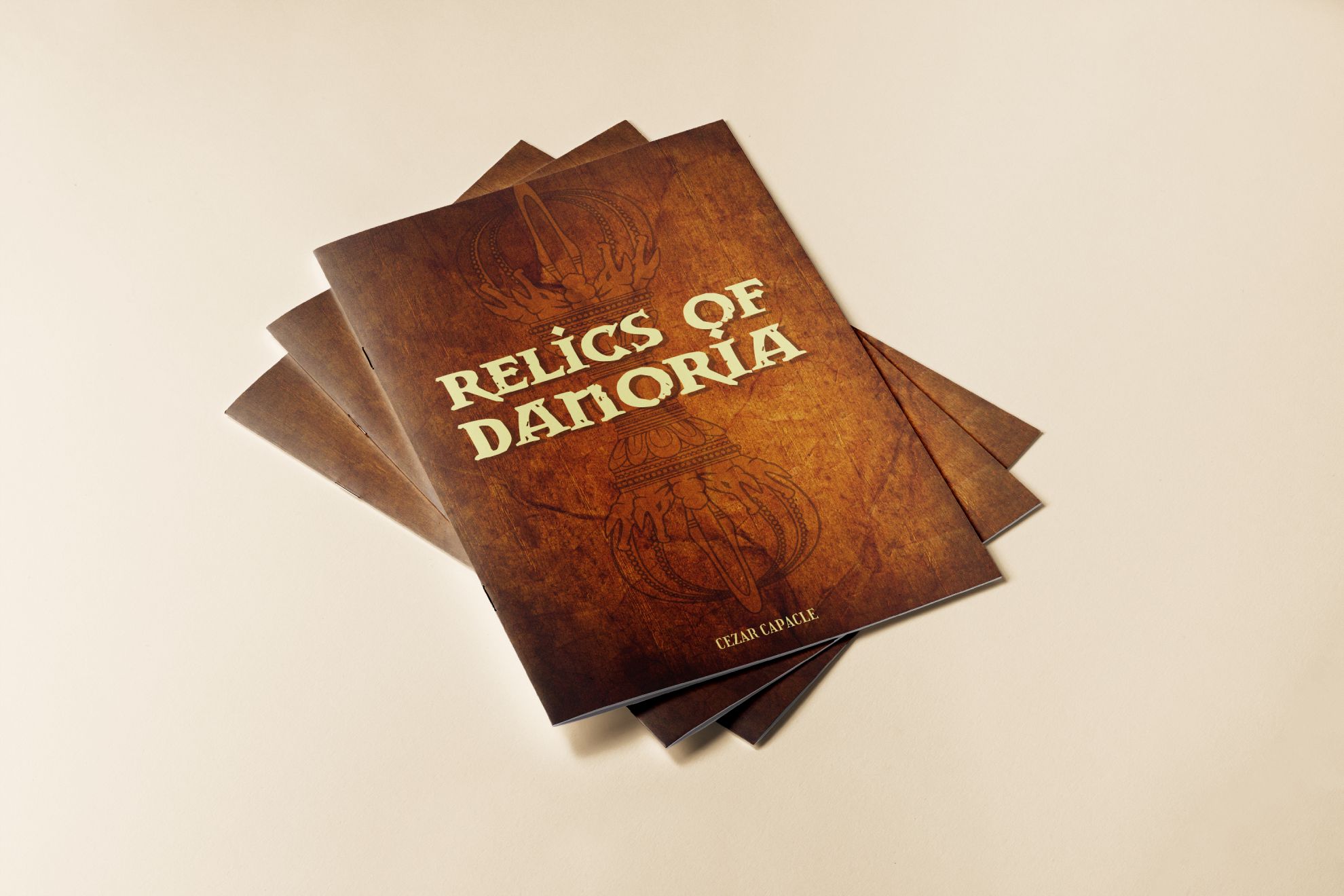 GAMEPLAY
Here's a great play-through of Relics of Danoria in Spanish, by Rol con Cosas
► This game was made possible by the support of my amazing patrons. Join today and get all my future games for free!

Purchase
In order to download this game you must purchase it at or above the minimum price of $6.90 USD. You will get access to the following files:
Relics of Danoria_2-page.pdf
1 MB
Relics of Danoria_booklet.pdf
9 MB
Relics of Danoria_character-sheet.pdf
2 MB
Relics of Danoria_PoD-coupon.pdf
13 kB
Relics of Danoria_template
External
Push SRD Premium Kit
External
Reliques de Danoria.pdf
2 MB
Every purchase = a new community copy
Support this game at or above a special price point to receive something exclusive.
Community copies
If you're in need and can't afford a copy of the game, help yourself to a community copy.
• Every PDF sale adds 1 extra community copy
Download demo
Comments
Log in with itch.io to leave a comment.
I cannot believe I'm the first person to contribute! Looking forward to diving into PUSH.