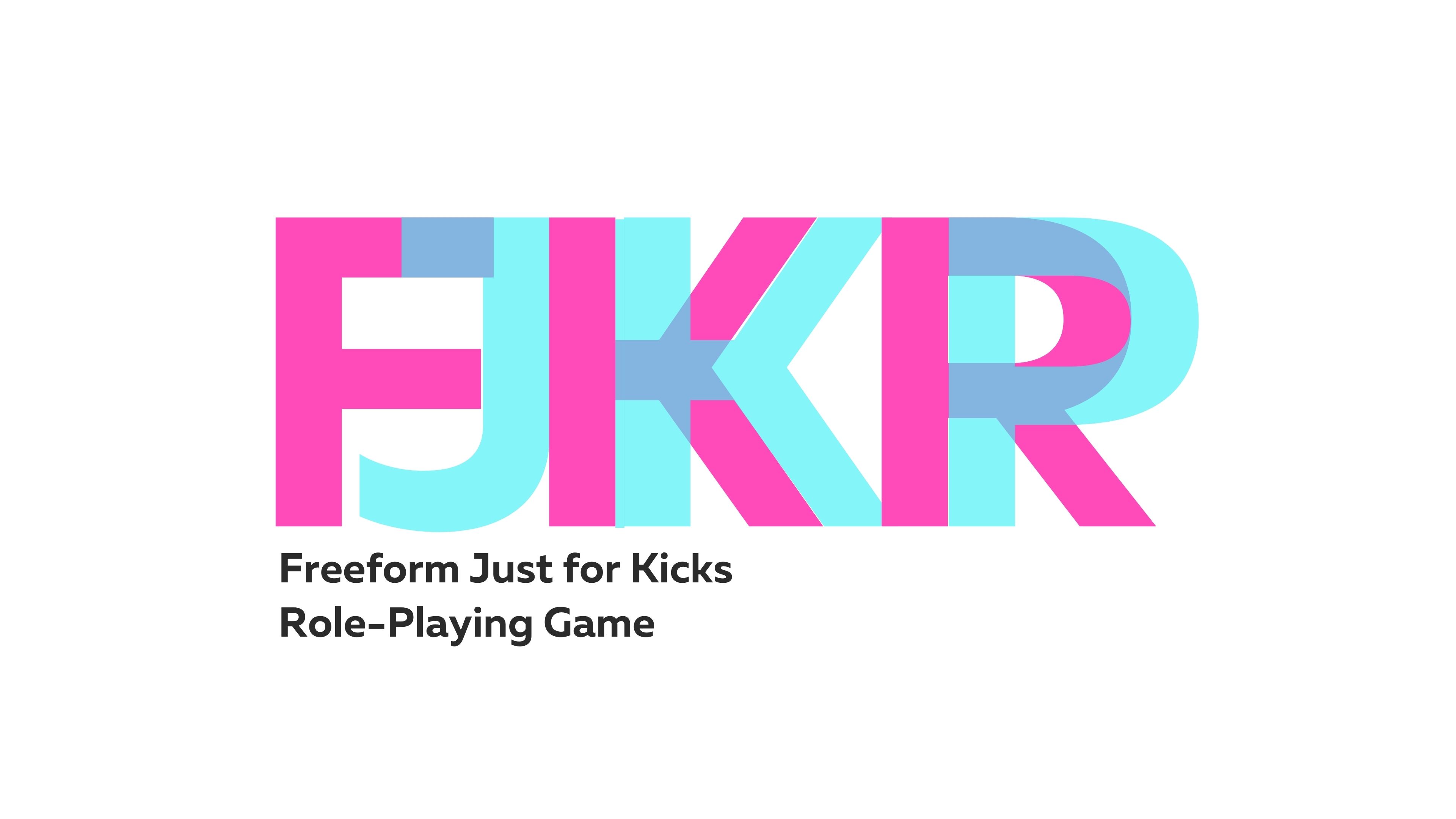 FJKRP: Freeform RPG
A downloadable one-page RPG
WHAT IS THIS GAME?
Freeform Just for Kicks Role-Playing Game is a one-page RPG that uses rock-paper-scissors as the conflict resolution mechanic.
It requires minimal bookkeeping, so it can be played on the go with your friends.
The implied setting is a traditional fantasy adventure. You choose one of 4 classes and you're ready to go!

WHAT DO YOU GET?
The entire game fits on a single page and it includes rules for challenges, combat, recovering, advancement, and rewards!
It is also formatted to be easily read on your smartphone, so you can play anywhere, at any time!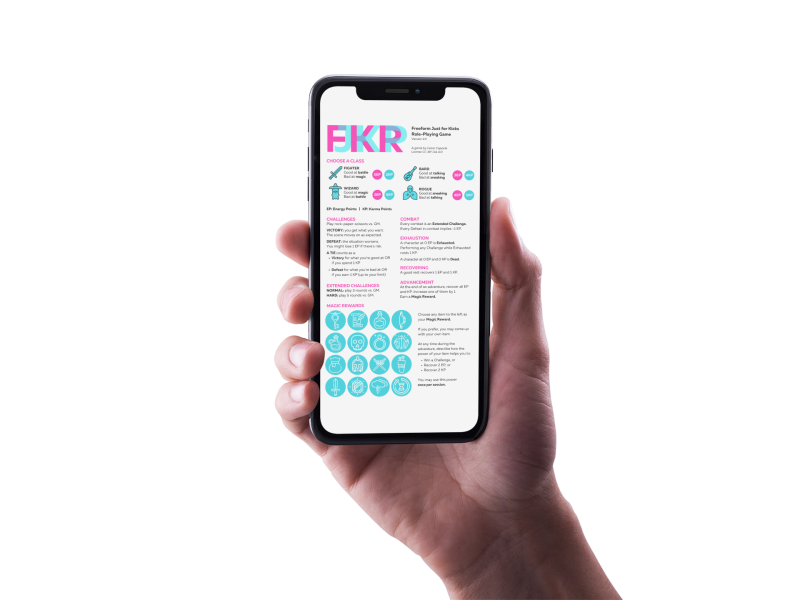 BONUS CONTENT
Now the game comes with a second page with Solo / GMless rules, including how to use dice instead of rock, paper, scissors, and four unique oracles to emulate a Game Master!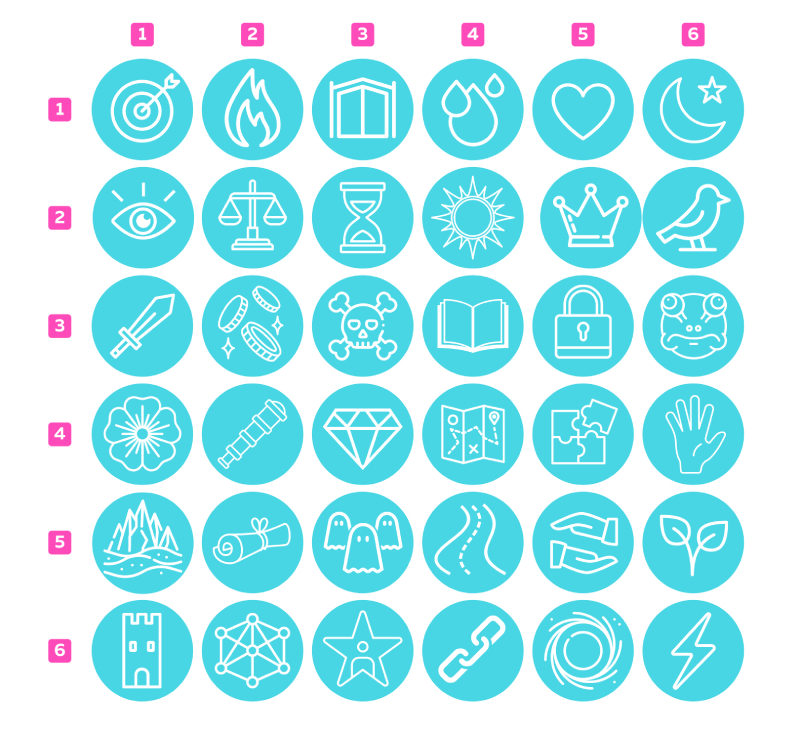 ► This game was made possible by the support of my amazing patrons. Join today and get all my future games for free!

Purchase
In order to download this one-page RPG you must purchase it at or above the minimum price of $4.90 USD. You will get access to the following files:
FJKRP_for print.pdf
289 kB
FJKRP for mobile.png
920 kB
FJKRP for mobile_Solo-Coop.png
405 kB
Every purchase at $5 = a new community copy
Support this one-page RPG at or above a special price point to receive something exclusive.
Community copies
If you can't afford a copy of the game right now, help yourself to a community copy.
• Every PDF sale at $5 or more adds 1 extra community copy
Comments
Log in with itch.io to leave a comment.
Great game! Really cool, clean appearance married to simple, easy-to-play on the go rules.