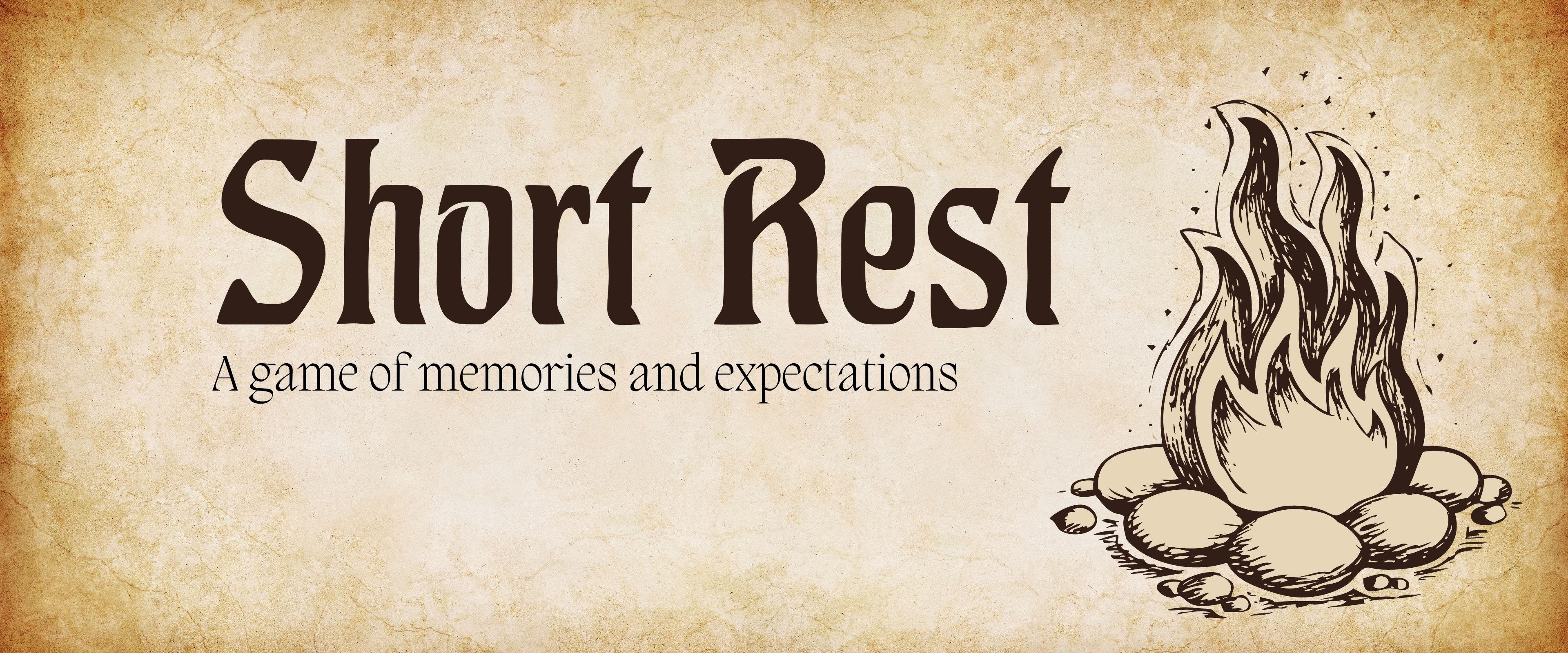 Short Rest
As you gaze into the fire with this cup of warm beverage in your hands, recovering from the perils of your journey, you reflect upon your past experiences and what is yet to come.
---
Short Rest provides a different experience for when your character stops to catch their breath for a while. It can be played as a plug-and-play add-on on your solo or group campaigns, or it can also be a standalone experience you enjoy by yourself while you sip your coffee, tea or other beverage of your preference.
You will notice that it is also an incentive for you, the player, to take a break and daydream a little. Maybe you're feeling a little stressed out or overwhelmed (who isn't these days) and need a little help to slow down and enjoy simple things, like a cup of coffee.
Your purchase here includes the PDF version of the game, both full color and printer friendly versions, as well as a set of extra prompts to spice up your contemplations.
---
Where to buy the actual mug:
Black or white, 11oz or 15oz: the mockup on the black version is a little off on the website, but don't worry! I contacted the manufacturer and they assured me it's just a visualization bug and the real one is perfectly fine.
White 11oz: no difference from the previous one, it's just on Redbubble if you prefer shopping there.
White 11oz without background: if you don't dig the papyrus texture and prefer just the letters and drawings over a pure white background, this is your option!
► This game was made possible by the support of my amazing patrons. Join today and get all my future games for free!

Purchase
In order to download this game you must purchase it at or above the minimum price of $4.90 USD. You will get access to the following files:
Short Rest_A4+Bonus.pdf
16 MB
Short Rest_Letter+Bonus.pdf
16 MB
Every purchase = a new community copy
Support this game at or above a special price point to receive something exclusive.
Community copies
If you're in need and can't afford a copy of the game, help yourself to a community copy.
• Every PDF sale adds 1 extra community copy
Comments
Log in with itch.io to leave a comment.
Printing this on a mug is SUCH a good idea!
An RPG on a mug! I didn't know how much I needed this till I saw it! <3