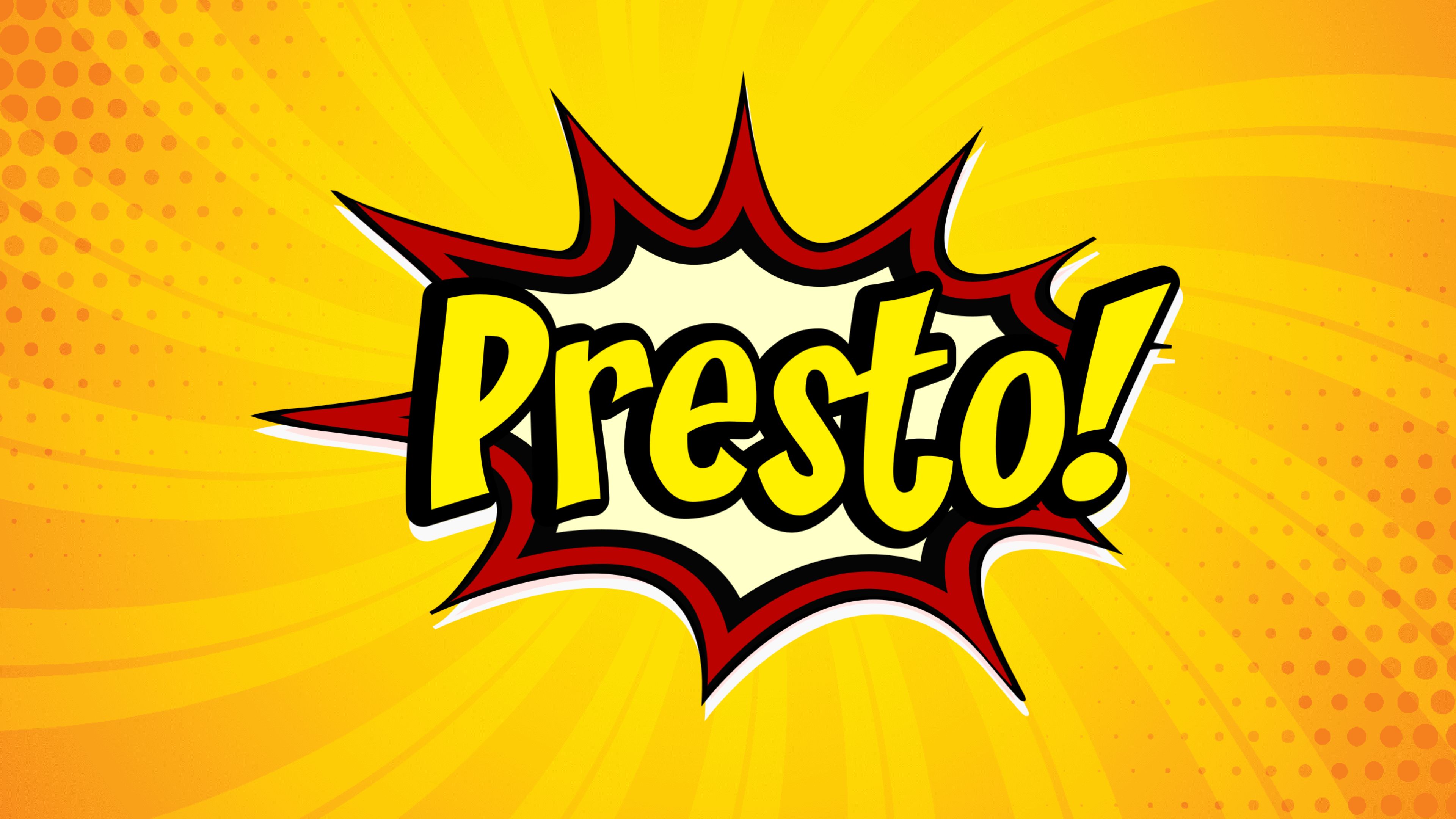 Presto!
A fast, diceless, universal, pocket-sized RPG system
What is this game?
Introducing Presto, the ingenious one-page RPG system that employs a rock-paper-scissors resolution mechanic! Designed to fit snugly in your pocket, Presto is the ultimate companion for spontaneous, action-packed adventures or as an entry point for those new to the world of RPGs.
With lightning-fast character creation and rules so intuitive they practically leap off the page, Presto also delivers tactical choices and unexpected outcomes!
Unleash your imagination and dive into the captivating world of Presto!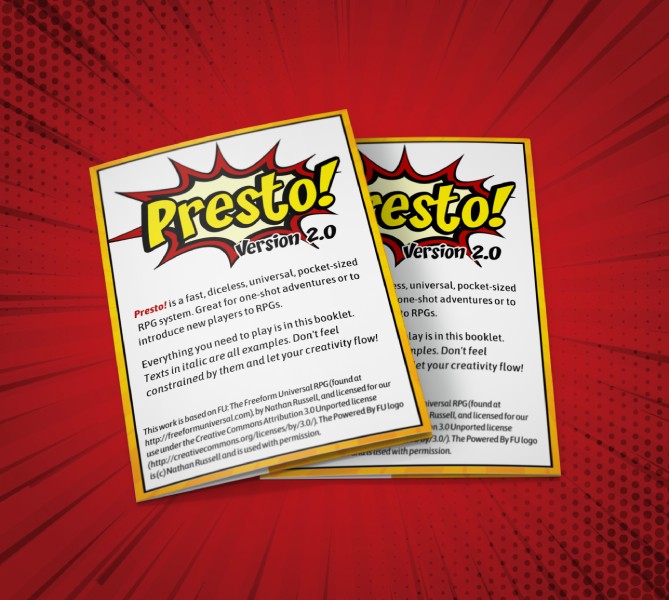 Highlights
Create your own setting and character in minutes, and you're ready to go
You don't need dice, so you can keep it in your pocket and play improptu anywhere you are
It comes with a clever solo variation using a stopwatch!
Thumb-wrestling mechanics!
What do you get
Pocketmod format, ready to be printed and folded, in three different versions of ink coverage
Mobile version, easy to be read on your smartphone
At-cost print-on-demand coupon for a dry-erase UV coated folded folio, printed on 148g paper (5.5" x 3.5" folded)
This work is based on FU: The Freeform Universal RPG (found at http://freeformuniversal.com), by Nathan Russell, and licensed for our use under the Creative Commons Attribution 3.0 Unported license (http://creativecommons.org/licenses/by/3.0/). The Powered By FU logo is (c) Nathan Russell and is used with permission.
► This game was made possible by the support of my amazing patrons. Join today and get all my future games for free!
Purchase
In order to download this mini game you must purchase it at or above the minimum price of $4.90 USD. You will get access to the following files:
Presto_v2_screen.pdf
1 MB
Presto_v2_pocketmod.pdf
11 MB
Presto_PoD-folio_at-cost-coupon
External
Every purchase = a new community copy
Support this mini game at or above a special price point to receive something exclusive.
Community copies
If you're in need and can't afford a copy of the game, help yourself to a community copy.
Consider leaving a ⭐⭐⭐⭐⭐ review!
• Every PDF sale adds 1 extra community copy